ALDRIDGE & DISTRICT SNOOKER LEAGUE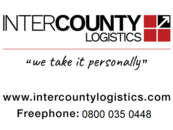 ALDRIDGE & DISTRICT SNOOKER LEAGUE
SPONSORED BY INTER COUNTY LOGISTICS & DAVE HALL CERAMICS
News
MATCH REPORT WEEK 25
Author: Mark Poole (Assistant Secretary), 13/03/20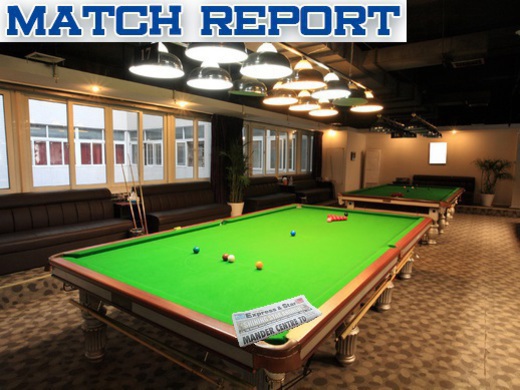 This week in the ADSL the league action was on a break as
the semi finals of the Reg Oakes 3x2 Handicap Cup took centre stage. The first
semi final saw Premier Division side Pelsall Social Club take on Division 1
side Bentley Moor B with Bentley having a 210 point start across the 6 frames.
The opening matchup saw Scott Tapper immediately get to work on cutting the gap
as he started off well with some good potting to take his opening frame by 58
points against Tom Swain. His form continued into the next frame as well as he
hit an excellent break of 61 as he went onto take the frame by a huge margin of
104 points to wipe out most of the match handicap. Chris Jones was next up and
he too started well as he played a good first frame to win by 74 points before
he was made to work harder in the second frame as his opponent Russ Maine also
potted well as Chris eventually took the frame by a lesser margin of 34. That
all meant the final frames started with Pelsall now holding a 60 point advantage
with Nathan Aston taking on Bentley's Mitchell Swain. Mitchell started off well
as he potted well and looked like he was going to win comfortably before Nathan
took the last pink and black to only lose the frame by 10 points. That seemed
to settle Nathan down as he started the final frame much better before going
onto eventually win the frame comfortably to send Pelsall into the final with a
final score of 483-389.
The second semi final was played at Pelsall Social club
where premier division side St Johns SC took on division 1 side Aldridge Cons
B. Aldridge went into the match holding a 140 point lead over the course of the
match meaning St Johns had to play well to cut the deficit. Steve Barton
started well as he took his opening frame against Richard Parker by 34 points
before going onto hit a break of 53 as he took the second frame by huge 80
points. Despite losing most of the handicap start they had, Aldridge battled on
as Tony Walker put in a good performance in his first frame to beat Kane Grigg
by 48 points before going onto take a tight second frame frame by a further 11
points to leave his side with a healthy 93 point lead going into the last
matchup. Robbie James (41) was next up for St Johns and he started off well as
he took his opening frame by 31 points against Matthew Caron but that still
left him with a lot to do going into the last frame. It proved just too much in
the end as despite winning the final frame, his opponent Matthew played a solid
frame to score the points his side needed to see them through to the final by a
final scoreline of 477-432.
In a round up of the other matches this week there was a
single match in the Individual Championship as Scott Tapper made it through to
the semi final after seeing of Wednesfield's Mitchell Lowbridge in a 4-0 win.
The opening frame proved to be the closest frame as Scott narrowly took it
before he made it 2-0 shortly afterwards aided by a break of 67. With momentum
on his side Scott continued his good as he then went onto take the next two frames
as well to get the win.
Elsewhere there was also a single match in Division 2 as
Stafford Road B picked up a 4-1 home win against Rushall Labour B. Lewis Elwell
took a comfortable opener for the hosts before Mike Dickerson took an equally
one sided second frame to see them go 2-0 up. Steve Page continued their
momentum in the third frame as well as he too picked up a comfortable win to
seal the match at 3-0 up before Martin Maxwell pulled a frame back for the
visitors in frame four. That proved to just be a consolation frame however as
Dan Willetts took a close final frame to round off the win for the hosts.